The National Speleological Society is pleased to present video presentations featuring pioneering cave explorers, karst scientists, and other long-time NSS members. These talks are designed to give young and old cavers alike the opportunity to learn from some of the true superstars in our Society. This program is the brainchild of AVP Geary Schindel and Dave Hughes; the videos are produced by Dave Socky and Alex Sproul. Recommendations for future speakers are encouraged.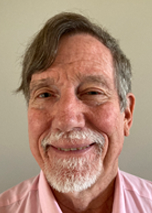 JOHN MYLROIE
NSS 12514/FE/SC

Attendees at caving events, and those that read the speleological literature, will surely recognize Dr. John Mylroie (pronounced "Mill-Roy"). At NSS Conventions, John is often seen sporting a broad-brimmed hat, an Hawaiian shirt, and yucking it up with fellow participants. But Mylroie's "class clown" demeanor disguises what is also a serious cave scientist.
Matriculating at Rensselaer Polytechnic Institute, joining the university cave club, and much field work helped John to earn his Ph.D. in the spring of 1977 while detailing the caves of Schoharie County, New York. Subsequently, Mylroie worked at Murray State University in Kentucky, and enjoyed extensive extracurricular adventures with Mike Dyas and the Western Kentucky Speleological Survey.
After John and his wife Joan (bright, blonde, and beautiful) brought three sons into the world, Mylroie moved to Mississippi State University in order to earn a better income to help with the expenses of a growing family. And, while at Mississippi State, John really made his mark on cave science.
Joan Mylroie, a brilliant researcher in her own right, and John have done extensive studies of caves that the Mylroies describe as "flank margin" caves. These interesting caverns tend to form along the outer perimeter coastlines of islands located in, say, the warm ocean waters of the Caribbean. John is particularly jazzed about the care and feeding of the flank margin cave modality, giving frequent and enthusiastic talks on the subject. Indeed, in an especially ornery moment, Mylroie even opined that flank margin caves might be found on Mars. One might hope that he will soon get back with us on the subject!
Justly famous for his many studies of flank margin caves, John has been characterized as a leading light in the field by none other than Dr. Art Palmer. Indeed, Art once introduced John Mylroie as the only scientist he knows that has successfully navigated the rigors of research on tropical beaches! Download a copy (53:42, 420 MB)

---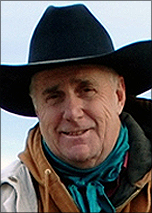 JOHN SCHELTENS
NSS 10886RL/FE/CM/OS

Few cavers in the National Speleological Society have had the breadth of experiences enjoyed by John Scheltens. In Wind Cave alone, John has accomplished what most would consider a lifetime of achievement. Augmenting his interest in this super long, largely dry, and mostly horizontal cavern Scheltens was also a key member of the team that explored a deep and wet cave named Great Expectations. Great X as it is often known, wound up breaking the United States Depth Record and gained worldwide renown with horrifying tales of traversing its Grim Crawl of Death. Not satisfied with simply helping to explore Great X, Scheltens and a group of like-minded individuals thought that the NSS should actually buy this world-class test piece. And, as is typical of initiatives near and dear to Scheltens, he did not take a breather until that task was done.
John Scheltens has served the NSS as President of the Society. Moreover, Scheltens "cleans up pretty good" and, along the way, he stalked the halls of the United States Congress in Washington, D.C. to facilitate the passage of the Federal Cave Resources Protection Act.
John owns and operates a beautiful ranch in Hot Springs, South Dakota. Indeed, certain members might remember this wonderful ranch generously hosting portions of the 1988 NSS Convention. John Scheltens is a patriotic American and a great advocate of a strong work ethic. He is comfortable breaking bread with a wide range of friends—including suit-and-tie professionals, brilliant scientists, and down-to-earth cowboys. In fact, John's e-mail address actually includes the moniker "SDCowboy." Download a copy (56:56, 1.83 GB)
---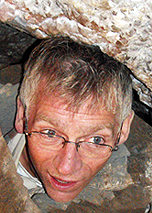 DAVID SPRINGHETTI
NSS 13631RL/FE/CM
A spelunker in his teenage years, Dave Springhetti began serious caving while a college student. Dave relocated to Texas after graduation, but soon returned to his beloved Black Hills. A prime mover in the Paha Sapa Grotto, Springhetti did yeoman's duty for the 1988 NSS Convention in Hot Springs, South Dakota... including serving as co-editor of the guidebook and, indeed, co-chairing the convention itself. Moreover, Dave is an excellent and an eager photographer and his images adorn several of the caving publications associated with this event.
An engineer by training and inclination, Dave Springhetti possesses a great workshop at his home, and a good-sized driveway for oversized projects. He is known for performing detailed studies and measurements of the entrances to imperiled caves and then constructing innovative and attractive gates to control their entry. Indeed, Springhetti thinks nothing of driving halfway across the country—tools and equipment in tow—to help fabricate or repair a gate.
Dave Springhetti was instrumental in establishing the Black Hills Cave and Nature Conservancy and is one of their leading supporters and advocates. Dave also is heavily involved with the Dahm Springs Preserve. It is well known that people who are looking for an extremely hard worker will be very lucky to have Springhetti as part of their team.
No piker when it comes to survey and exploration, Dave Springhetti has spent years pursuing the unknown in Jewel Cave, in Wind Cave, and in other underground wonders. He is a shining example of a Black Hills caver, and is a reliable and an upbeat companion. Download a copy (56:35, 1.0 GB)
---
The National Speleological Society
6001 Pulaski Pike
Huntsville, AL 35810-1122 USA
(256) 852-1300
nss@caves.org
Contact NSS IT/Web Support
Proud sponsors of caves.org


Visit our social media sites, too!

©Copyright National Speleological Society, 1995 - 2023.
NSS & the logo are ®registered trademarks.