NSS Web Hosting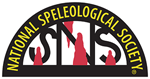 NSS Information Technology Division
Interested in having your Internal Organization or Committee Web site hosted on the NSS Web server?
Here's what you need to know:
Hosting Service
The NSS offers a free, self-service web hosting platform for internal organizations.
Features
The NSS hosting service is a modern web site management platform that includes:
One-click installation of popular site hosting technologies, including WordPress and Drupal.
Web-based administration of site content, databases, site statistics, and more!
Integrated website usage and traffic reports.
Web-based log management and hosting settings.
Rules and Eligibility
Caves.org Subdomain
A subdomain address takes the form mygrotto.caves.org. For officially recognized and active internal organizations, the NSS will create one CNAME record under the caves.org domain. This CNAME record will point to an external, valid, fully-qualified domain name that is maintained by the IO. Subdomains are provided at no cost to the IO.
If your IO already has a registered custom domain, obtained at their cost, your Webmaster will be able to repoint the
DNS A record for your domain to point to caves.org's IP address. We'll provide the necessary information.
Support
The NSS Hosting service is intended to be self-service. As a result, limited technical support is available. All technical requests will be responded to by the all-volunteer IT committee within ten days of submission. The NSS provides support related to your hosting service physically functioning. The NSS does not offer technical support for application-specific issues, such as application configuration, cgi programming, web or mail server configuration, or any other such issue. The NSS does not provide technical support to your customers or members.
---
Click Here to Open the Request Form for Hosting
---
--- or ---
---
Click Here to Return to the NSS Legacy Main Page
---
This page last updated on September 10, 2023